Why Siberia?
What brought 4,200 Canadians to Vladivostok during one of the darkest moments in the city's history? How did the social and geopolitical impulses of the First World War and the Russian Revolution lead to the deployment of soldiers from Canada and a dozen other Allied countries to Siberia and the Russian Far East?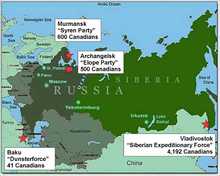 The Canadian Expeditionary Force (Siberia) was the sixth-largest overseas military force in Canada's history.1 It was also Canada's first foray in the Far East and the country's major intervention in the Russian Civil War. Smaller Canadian contingents served at the ports of Murmansk and Arkhangelsk in northwestern Russia (500 and 600 soldiers, respectively) and at Baku on the Caspian Sea (in present-day Azerbaijan, where 41 Canadians joined British troops from Baghdad to occupy the Caspian oil fields). What were the Canadians doing in Russia?
Canada's aims in Russia shifted from beginning to end — combining military strategy, diplomacy, economics, and ideology.
The Russian Revolution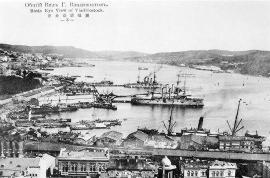 Canada sent soldiers to Siberia after social revolution removed Russia from the First World War. According to machine-gun officer Raymond Massey, "The expedition was to help complete what Winston Churchill had termed the 'Cordon Sanitaire,' which was to contain the Bolshevik revolution."2
Militarily, the Siberian Expedition must be understood in the context of four years of bloody warfare on the Western Front. Sixty-six thousand Canadians perished in the trenches of France and Flanders, in a war that Canada entered automatically because of its subordinate role in the British Empire. Half a million Canadians were injured, scarring an entire generation. Meanwhile, Canada's government introduced conscription — the Military Service Act 1917 — when voluntary enlistments dried up. As the war progressed, Canada began to exert some influence over its foreign policy. Prime Minister Robert Borden participated in meetings of the Imperial War Cabinet in London.
In 1917, Russia was a firm ally of Canada. A group of Canadian military officers toured the country in March 1917, as Czar Nicholas II prepared a major offensive on the Eastern Front. The Canadians were staying at the Astoria Hotel in the capital city, Petrograd, when the March Revolution erupted. Demonstrations by female textile workers escalated into a political crisis that forced the Czar to abdicate the throne. The 300-year Romanov monarchy was over.
Over the next six months, power shifted from the Provisional Government of Aleksandr Kerensky to the Soviets — councils of workers', soldiers', and peasants' deputies. Kerensky was a moderate socialist, who wanted to transform Russia into a liberal democracy and continue the war against Germany. But the Soviets rejected this view. They demanded an "immediate peace" and far-reaching economic reforms, reflecting the influence of the radical Bolshevik Party (the Russian Social Democratic Workers' Party).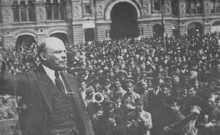 The Bolsheviks
The Bolsheviks seized power in November 1917, as troops deserted the front. Russia began a seventy-year experiment with socialism. Private property was confiscated, while the Bolsheviks repudiated all debt owed to foreign banks — including 13 billion rubles the Czar had borrowed from Britain and France to finance the war.
At the port of Vladivostok in the Russian Far East, 700,000 tons of war materials overflowed on the wharves. This included 30,000 railway wheels shipped from Canada for the Czar's army. To guarantee Allied loans, the Czar sent gold in the opposite direction, on four ships from Vladivostok to Vancouver, and then by train to a Bank of England vault in Ottawa.3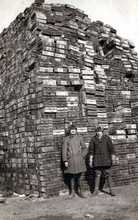 Canada and the Allies refused to recognize the new Bolshevik government, which the press described as "the enthronement of anarchy at Petrograd."4 But some Canadians had the opposite view, revealing tensions in Canada between working people, employers, and the government. Class conflict existed before the war, but it intensified as a result of conscription, censorship and the high cost of living.
Members of the Socialist Party of Canada welcomed the Bolshevik Revolution as a logical response to war and the inequality of the capitalist system. Joseph Naylor, a Vancouver Island coal miner and president of the BC Federation of Labor, expressed this point of view:
"Is it not high time that the workers of the western world take action similar to that of the Russian Bolsheviki and dispose of their masters as those brave Russians are now doing?"5
The Borden government considered such views to be subversive, a menace to law and order in Canada. The prime minister appointed Montreal lawyer Charles Cahan to investigate "Bolshevik Influences" in Canada. Cahan, who was soon appointed Director of Public Safety, represented firms including the Canadian Car Company, which had manufactured the railway wheels for the Czar's government.
When the Bolsheviks invited all warring nations to a peace conference, the Allies ignored the invitation. The Bolsheviks responded by signing a separate peace agreement with Germany, the Brest-Litovsk Treaty, and published secret treaties the Czar had signed with the Allies.
Russia had become an enemy of Canada.
The White Movement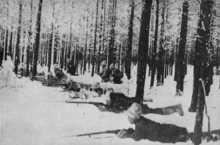 Opposition to the Bolsheviks emerged within Russia — the "White" movement against the "Reds" — on the Don River in European Russia, in the Siberian interior, and in the Russian Far East. General Dmitri Horvath, a former confidante of the Czar, mobilized an army in the Chinese city of Harbin, Manchuria. Horvath was manager of the Chinese Eastern Railroad, which connected Vladivostok to the main Trans-Siberian Railroad.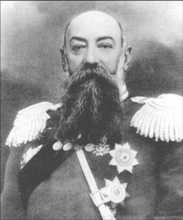 In December 1917, Chinese troops in Harbin disarmed pro-Bolshevik Russians — the first foreign involvement in Russia's Civil War. The next month, Japan sent the warships Iwami and Asahi to Vladivostok's Golden Horn Bay, followed by the British cruisers HMS Suffolk and Kent. In February, the Americans deployed the warship USS Brooklyn. Japanese marines landed ashore in March to protect the consulate.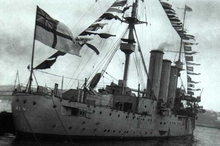 The Allied Occupation of Vladivostok
In Vladivostok, the 700,000 tons of Allied war material remained stockpiled on the wharves, stranded by supply problems along the Trans-Siberian Railroad. A Bolshevik administration took power, led by a 24-year-old university student named Konstantin Sukhanov, backed by a majority on the local Soviet. As workers began seizing Vladivostok factories and the Military Port, Allied diplomats and businessmen grew alarmed.
Others foreigners eyed Siberia's abundant resources and markets, vacated by the German-owned Kunst & Albers Company, which operated a vast retail-wholesale network in the Russian Far East. "This is a wonderful chance for Canada," Canadian intelligence officer James Mackintosh Bell informed the Prime Minister.6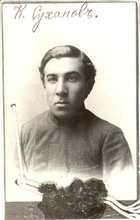 In May 1918, the Trans-Siberian Railroad came under the control of the Czecho-Slovak Legion, a peculiar military force that had been marooned by the revolution. Consisting of 66,000 former prisoners of war, the Czecho-Slovaks clashed with the Red Army and seized a 6,000-kilometre stretch of the railroad from the Ural Mountains to Vladivostok. This "army without a country" formed the advance party of Allied Intervention.
On June 28, 1918, the Czecho-Slovaks spearheaded the Allied occupation of Vladivostok. Japanese, British, American and Chinese marines landed from warships in Golden Horn Bay, seizing the railroad station, the powder magazine, and other strategic points. The Czechs toppled the local Soviet, arresting Sukhanov and killing 44 armed longshore workers holed up in the Red Staff building. Twenty thousand Vladivostok citizens attended a "Red Funeral." Power passed to the White Russian cabinet of General Horvath.
Canada's Intervention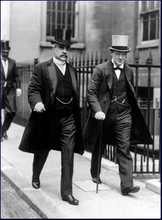 This was the context in which Canada's Prime Minister, Sir Robert Borden, committed troops for Russia. Borden spent the summer of 1918 in London, where the Imperial War Cabinet decided to intervene on four fronts surrounding the Bolshevik government. Because of Vladivostok's geographic proximity from Canada's West Coast, 1,500 British troops were placed under the Canadian command.
Canada's privy council approved the formation of the Canadian Expeditionary Force (Siberia) as an array of foreign troops converged on Siberia and the Russian Far East: 70,000 Japanese, 12,000 Americans, 2,000 Italians, 12,000 Poles, 4,000 Serbs, 4,000 Romanians, 5,000 Chinese, and 1,850 French troops. When combined with the Czecho-Slovak Legion and White Russian forces, the total anti-Bolshevik strength between the Urals and the Pacific exceeded 350,000 troops.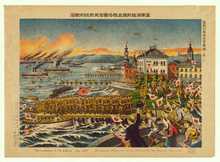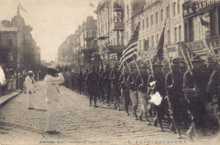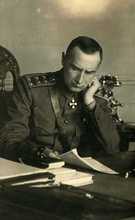 In November 1918, the war ended on the Western Front and the White Russians underwent a change of command. Admiral Aleksandr Kolchak, former commander of the Czar's Black Sea fleet, staged a coup at the Siberian city of Omsk. Kolchak proclaimed himself dictator of an "All-Russian government," promising to unify White forces. The Allies had their point man in Siberia.
Notes
1 The CEFS was exceeded in size by Canadian contingents in the Boer War (1899-1902), the First World War in Europe (1914-18), the Second World War (1939-45), and the Korean War (1950-53), as well as the Cold War-era deployment of the 4th Canadian Mechanized Brigade Group to West Germany (1951-93).
2 Raymond Massey, When I Was Young (Toronto: McClelland and Stewart, 1976), 200.
3 Jonathan D. Smele, "White Gold: The Imperial Russian Gold Reserve in the Anti-Bolshevik East, 1918–? (An Unconcluded Chapter in the History of the Russian Civil War)," Europe-Asia Studies 46, 8 (1994): 1317–47; "Cannot Get Labor to Discharge Cargo," Colonist, 15 March 1917.
4 "M. Lenine's Coup D'Etat," Daily Colonist, 9 November 1917.
5 "Lenine's Doctrine Scares Ruling Class," British Columbia Federationist (Vancouver), 14 December 1917.
6 Robert N. Murby, "Canadian Economic Commission to Siberia, 1918–1919," Canadian Slavonic Papers 11, 3 (1969): 374–93; Lothar Deeg, Kunst & Albers Wladiwostok: Die Geschichte eines deutschen Handelshauses im russischen Fernen Osten 1864-1924 (Essen: Klartext-Verlagsges, 1996); James Mackintosh Bell, Side Lights on the Siberian Campaign (Toronto: Ryerson, n.d. [c. 1922]).
Go to
Pourquoi la Sibérie?
Pourquoi 4200 Canadiens furent-ils transportés à Vladivostok lors d'un des plus sombres moments de l'histoire de la ville? Comment est-ce que les élans sociales et géopolitiques de la Première Guerre Mondiale et de la Révolution russe a put mener au déploiement de soldats canadiens et d'une douzaine d'autres pays Alliés à la Sibérie et l'Extrême-Orient russe?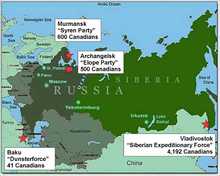 La Force Expéditionnaire canadienne (en Sibérie) fut la sixième plus importante présence militaire canadienne internationale de l'histoire du pays.1 Ce fut également la première incursion canadienne dans l'Extrême-Orient et la plus importante du Canada dans la guerre civile russe. De petites brigades canadiennes servirent dans les ports de Mourmansk et d'Arkhangelsk dans le nord-ouest de la Russie (500 et 600 soldats, respectivement) et à Bakou près de la mer Caspienne (dans l'actuel Azerbaïdjan, où 41 Canadiens rejoignirent des troupes britanniques de Bagdad pour occuper les réserves de pétrole Caspiennes). Qu'est-ce que faisaient les canadiens en Russie?
Chronologie des objectifs canadiens en Russie du début jusqu'à la fin – englobant leur stratégie militaire, diplomatique, économique et idéologique.
La Révolution russe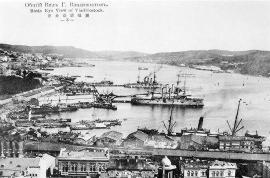 Les forces canadiennes furent envoyés en Sibérie suivant la Révolution sociale qui mènera au retrait de la Russie de la Triple-Entente pendant la Première Guerre Mondiale. Selon l'Officier Mitrailleur Raymond Massey, « Le but de l'expédition fut d'aider à terminer ce que nomma Winston Churchill le « cordon sanitaire » qui devait contenir la Révolution Bolchévik ».2
L'expédition sibérienne ne peut être séparée de sa conjoncture militaire dont quatre années de guerre sanglantes sur le Front de l'Ouest. Entré dans cette guerre automatiquement en raison de son rôle subordonné dans l'Empire britannique, soixante-six mille Canadiens furent tués et un demi-million blessés dans les tranchées françaises et flamandes. C'est à dire une génération entière. Le gouvernement canadien introduira entre-temps la conscription — l'Acte de Service Militaire de 1917 — quand le nombre de volontaires diminua. Le Canada développa une influence autonome sur sa politique étrangère pendant la guerre grâce à la participation du Premier Ministre Robert Borden aux réunions du Cabinet de Guerre Impérial à Londres.
En 1917, l'alliance entre le Canada et la Russie semblait inébranlable. Un groupe d'officiers militaires canadiens visita le pays en mars 1917, lorsque le Tsar Nicolas II prépara une grande offensive sur le Front de l'Est. Les Canadiens furent hébergés à l'Hôtel Astoria, dans la capitale Petrograd, lorsque la Révolution de mars éclata. Des manifestations d'ouvriers dégénéra en crise politique et précipita l'abdication du Tsar. Ceci fut la fin de la dynastie Romanov, monarques russes pendant 300 ans.
Au cours des six prochains mois, le pouvoir passa du gouvernement provisoire d'Aleksandr Kerensky aux Soviets - conseils de travailleurs, de soldats, et députés paysans. Kérensky, un socialiste modéré, voulait transformer la Russie en démocratie libérale et poursuivre la guerre contre l'Allemagne. Mais les Soviétiques rejeta son programme. Ils exigèrent une « paix immédiate » et d'importante réformes économiques, reflétant l'influence du parti radical Bolchévik (le parti Social-Démocrate des Travailleurs).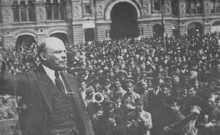 Les Bolchéviks
Les Bolchéviks prirent le pouvoir en novembre 1917, lorsque les troupes russes désertèrent le front. La Russie commença ainsi une expérience socialiste qui dura soixante-dix ans. La propriété privée fut confisqué, tandis que les Bolchéviks répudièrent toute dette étrangères — incluant 13 milliards de roubles que le Tsar emprunta de la Grande-Bretagne et de la France pour financer ses efforts militaires.
700 000 tonnes de matériel de guerre surchargèrent les quais du port de Vladivostok, comprenant 30 000 roues de train expédiés du Canada pour l'armée tsariste. Pour garantir ses dettes aux Alliés, le Tsar leurs envoya de l'or sur quatre navires qui partirent de Vladivostok pour Vancouver et continuèrent par train jusqu'à la Banque d'Angleterre à Ottawa. 3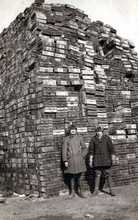 Le Canada et les Alliés refusèrent de reconnaître le nouveau gouvernement Bolchévik, dont la presse décrivit comme « le couronnement de l'anarchie à Pétrograd ».4 Mais certains Canadiens furent d'un autre avis, révélant les tensions sociales au Canada entre travailleurs, employeurs et gouvernement. Des conflits de classe existait bien avant la guerre, mais ils s'accrurent par suite de la conscription, la censure et hausse du coût de vie.
Les membres du Parti Socialiste du Canada accueillirent la Révolution Bolchévik comme conséquence logique de la guerre et de l'injustice du système capitaliste. Joseph Naylor, un mineur de charbon de l'Ile de Vancouver et président de la « BC Federation of Labor », exprima ce point de vue:
« N'est-il pas grand temps que les travailleurs du monde occidental prennent des mesures semblable à celle des Bolchéviks russes et se débarrasser de leurs maîtres comme le fait présentement les braves russes? »5
Borden et son gouvernement estima de telle propos séditieux, un danger pour l'ordre public, et nomma l'avocat montréalais Charles Cahan comme enquêteur « d'influences Bolchéviks » au Canada. Cahan, bientôt nommé Directeur de la Sécurité Publique, représentait les intérêts des firmes canadiennes telles que la Compagnie de Voitures Canadienne, qui avait fabriqué les roues de train pour le Tsar.
Les Bolchéviks invitèrent les Alliés à une conférence de paix, qu'ils refusèrent d'assister. Le traité de Brest-Litovsk, un accord de paix entre l'Allemagne et le gouvernement Bolchévik, fut conséquemment signé, et ces derniers publièrent les ententes secrètes du Tsar avec les Alliés.
La Russie devenue ainsi l'ennemi du Canada.
Le Mouvement blanc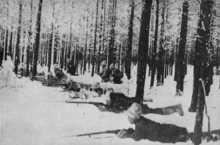 Un mouvement de résistance contre les Bolchéviks émergea en Russie - les « Blancs » contre les « Rouges » - sur la rivière Don en Russie occidentale, dans l'intérieur sibérien, et dans l'Extrême-Orient russe. L'ancien confident du Tsar Général Dmitri Horvath mobilisa une armée dans la ville chinoise de Harbin, en Mandchourie. Horvath fut directeur du Chemin de Fer de la Chine de l'Est, qui lia Vladivostok au Chemin de Fer Transsibérien.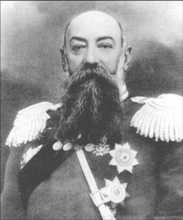 En décembre 1917, des troupes chinoises d'Harbin désarma les russes pro-Bolchévik — ce fut la première participation d'étrangère dans la guerre civile russe. Le mois suivant, le Japon envoya des navires de guerre Iwami et Asahi à la Baie « Golden Horn » à Vladivostok, qui furent suivis par les croiseurs britanniques HMS Suffolk et Kent. En février, les Américains déployèrent le navire de guerre USS Brooklyn. Des Marines japonaise débarquèrent en mars pour protéger leur consulat.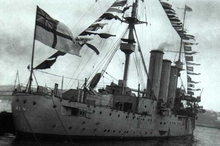 L'occupation Alliées de Vladivostok
À Vladivostok 700 000 tonnes de matériel de guerre alliés languira sur les quais, rendu immobile par des problèmes d'approvisionnement le long du Chemin de Fer Transsibérien. Entre temps une administration Bolchévik prit le pouvoir, dirigé par un étudiant d'université de 24 ans nommé Konstantin Sukhanov, et soutenue par la majorité du Soviet local. Au fur que les travailleurs commencèrent à saisir les usines de Vladivostok et le port militaire, les diplomates et hommes d'affaires Alliés s'alarmèrent.
D'autres étrangers avaient l'œil sur les ressources abondantes et les marchés de la Sibérie, abandonnés par la compagnie allemandes Kunst & Albers, qui exploitait un vaste réseau commerciale en Extrême-Orient russe. L'Officier de Renseignement canadien James Mackintosh Bell informa le Premier Ministre que « Ceci est une occasion formidable pour le Canada ».6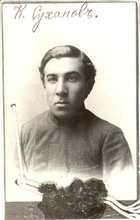 En mai 1918, le Chemin de Fer Transsibérien tomba sous le contrôle de la Légion tchécoslovaque, une force militaire extraordinaire abandonnée par la Révolution. Les 66 000 anciens prisonniers de guerre tchécoslovaques saisirent 6000 kilomètres de voie ferré controllée par l'armé Rouge entre l'Oural et Vladivostok. Cette « armée sans pays » forma de l'avant-garde de l'intervention alliée.
Le 28 Juin 1918, les Tchèques dirigea l'occupation alliée de Vladivostok. Des Marines japonaises, britanniques, américaines et chinoises débarquèrent de leurs navires dans la Baie « Golden Horn » puis saisirent la gare, la poudrière, et d'autres points stratégiques. Les Tchèques renversèrent le Soviet local, arrêtèrent Sukhanov et tuèrent 44 débardeurs armés. Vingt mille citoyens de Vladivostok assistèrent à ce « Funéraires Rouge ». Le contrôle politique passa au cabinet du russe Blanc Général Horvath.
Intervention du Canada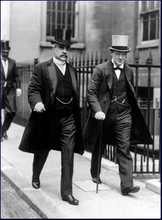 Ceci fut la conjoncture dans laquelle le Premier Ministre canadien, Sir Robert Borden, envoya des troupes canadiennes en Russie. Borden passa l'été de 1918 à Londres, où le Cabinet de Guerre Impérial décida d'intervenir contre le gouvernement Bolchévik sur quatre fronts. En vu de la proximité géographique de Vladivostok en provenance de la côte ouest canadienne, 1500 soldats britanniques furent placés sous commandement canadien.
Le Conseil Privé du Canada approuva la création de la Force Expéditionnaire canadienne (en Sibérie) pour contribuer à l'intervention étrangère en Sibérie et en Extrême-Orient russe: 70 000 Japonais, 12 000, 2000 Italiens, 12 000 Polonais, 4000 Serbes, 4000 Roumains, 5000 Chinois, et 1850 Français. Avec la Légion tchécoslovaque et les forces russes Blanches, l'effectif total anti-Bolchévik entre l'Oural et le Pacifique dépassa 350 000 soldats.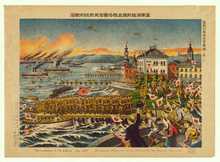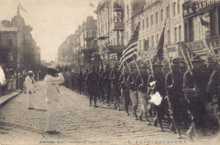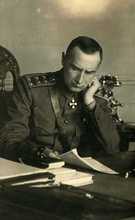 En novembre 1918, la guerre s'acheva sur le Front de l'Ouest et les russes Blancs changèrent de commandement. L'Amiral Alexandre Vassilievitch Koltchak, ancien commandant de la flotte tsariste de la mer Noire, monta un coup d'état à Omsk en Sibérie puis se proclama dictateur d'un gouvernement « de la Russie entière », promettant de s'unir avec les forces Blanches. Koltchak devenu ainsi l'homme des Alliés en Sibérie.
Notes
1 Numériquement, la FECS fut dépassée par les forces canadiennes dans la Guerre des Boers (1899-1902), la Première Guerre Mondiale (1914-18), la Seconde Guerre Mondiale (1939-45), et la Guerre de Corée (1950-53), ainsi que le déploiement de la 4e Brigade Mécanisé canadienne en Allemagne de l'Ouest pendant la Guerre Froide (1951-93).
2 Raymond Massey, When I Was Young (Toronto: McClelland and Stewart, 1976), 200.
3 Jonathan D. Smele, « White Gold: The Imperial Russian Gold Reserve in the Anti-Bolshevik East, 1918–? (An Unconcluded Chapter in the History of the Russian Civil War) », Europe-Asia Studies 46, 8 (1994): 1317–47; « Cannot Get Labor to Discharge Cargo », Colonist, 15 March 1917.
4 « M. Lenine's Coup D'Etat », Daily Colonist, 9 novembre 1917.
5 « Lenine's Doctrine Scares Ruling Class », British Columbia Federationist (Vancouver), 14 décembre 1917.
6 Robert N. Murby, « Canadian Economic Commission to Siberia, 1918–1919 », Canadian Slavonic Papers 11, 3 (1969): 374–93; Lothar Deeg, Kunst & Albers Wladiwostok: Die Geschichte eines deutschen Handelshauses im russischen Fernen Osten 1864-1924 (Essen: Klartext-Verlagsges, 1996); James Mackintosh Bell, Side Lights on the Siberian Campaign (Toronto: Ryerson, n.d. [c. 1922]).
Sauter à
Почему Сибирь?
Что привело 4200 канадцев во Владивосток в один из самых темных моментов его истории? Как получилось, что социальные и геополитические причины Первой мировой войны и российской революции в итоге привели к отправке солдат из Канады и десятка других стран на российский Дальний восток?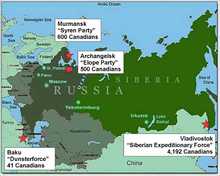 Канадские экспедиционные силы в Сибири по своей величине были шестыми за всю военную историю Канады.1 Это было также первое вторжение Канады на Дальний Восток, это была одна из наиболее крупных интервенций за годы Гражданской войны в России. Небольшие канадские контингенты были в Мурманске и Архангельске (500 и 600 чел. соответственно), а также на берегу Каспийского моря в Баку, где 41 канадец присоединились к британским войскам из Багдада с целью оккупации каспийских нефтяных залежей. Что же канадцы делали в России?
Канадские цели в России менялись с самого начала до конца и представляли собой комбинацию военной стратегии, дипломатии, экономических интересов и идеологии.
Октябрьская революция в России